CLEANING STATIONS for welding robotics
When a company considers to automate a welding application it is a necessity to include and think in a cleaning station for the correct maintenance and working of the complete cell.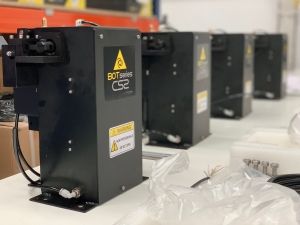 It automates three important applications:
wire cutting

to restart welding with the perfect wire distance to piece.

nozzle cleaning

of spatter stuck during the welding process through a reamering system

antispatter spraying

of the nozzle to avoid spattering stickness during the welding cycle
The cleaning station reduces spare parts changing as it increases their durability. It also avoids welding failures in pieces and the horrible situation to stop a production line because of that, wasting time and material. And of course, allows to have a measured control of the cycle times of cleaning.
In addition, the relative cost of the cleaning station is very low when thinking on a welding robotic cell making the investment instantly profitable.
To receive more information about our cleaning station works, please, contact us: info@edrtorches.com
Jose Luis Gardeta
Share this article!
Contact the author for more info!