The new BOT series of torches for robots integrated in the most demanding applications.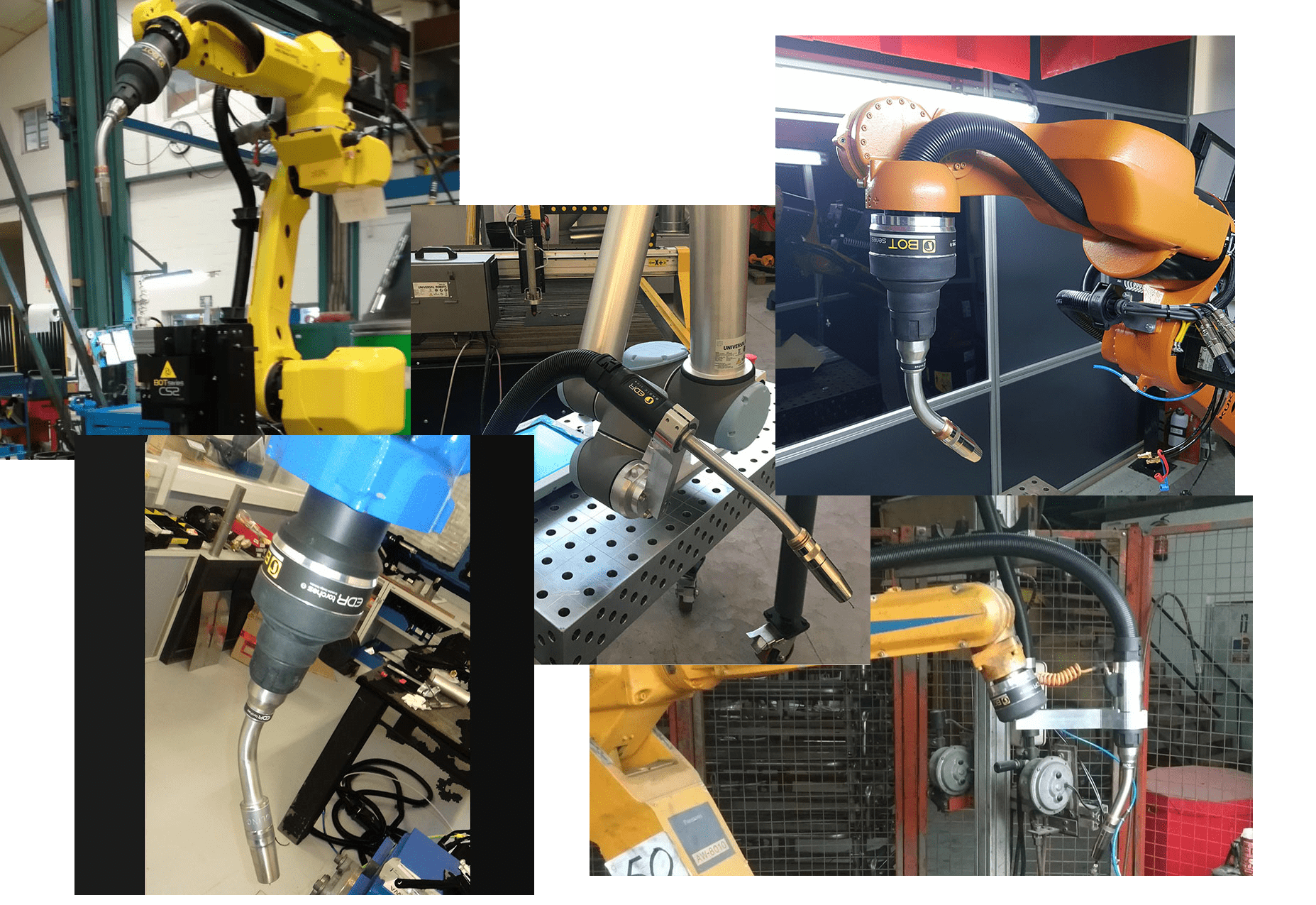 Welding torches for BOTseries robots are already integrated in most of the main manufacturers of industrial robots, the BOT series has been designed to be easily integrated in all types of robots giving the best performance in robotic welding applications.
These new torches are more precise, last longer and offer high performance in all welding applications. The refrigeration systems of the BOT series are designed for 24 hour cycles where the productions are more demanding.
Most of the best manufacturers in the world already rely on this new torch BOT series for high performance.