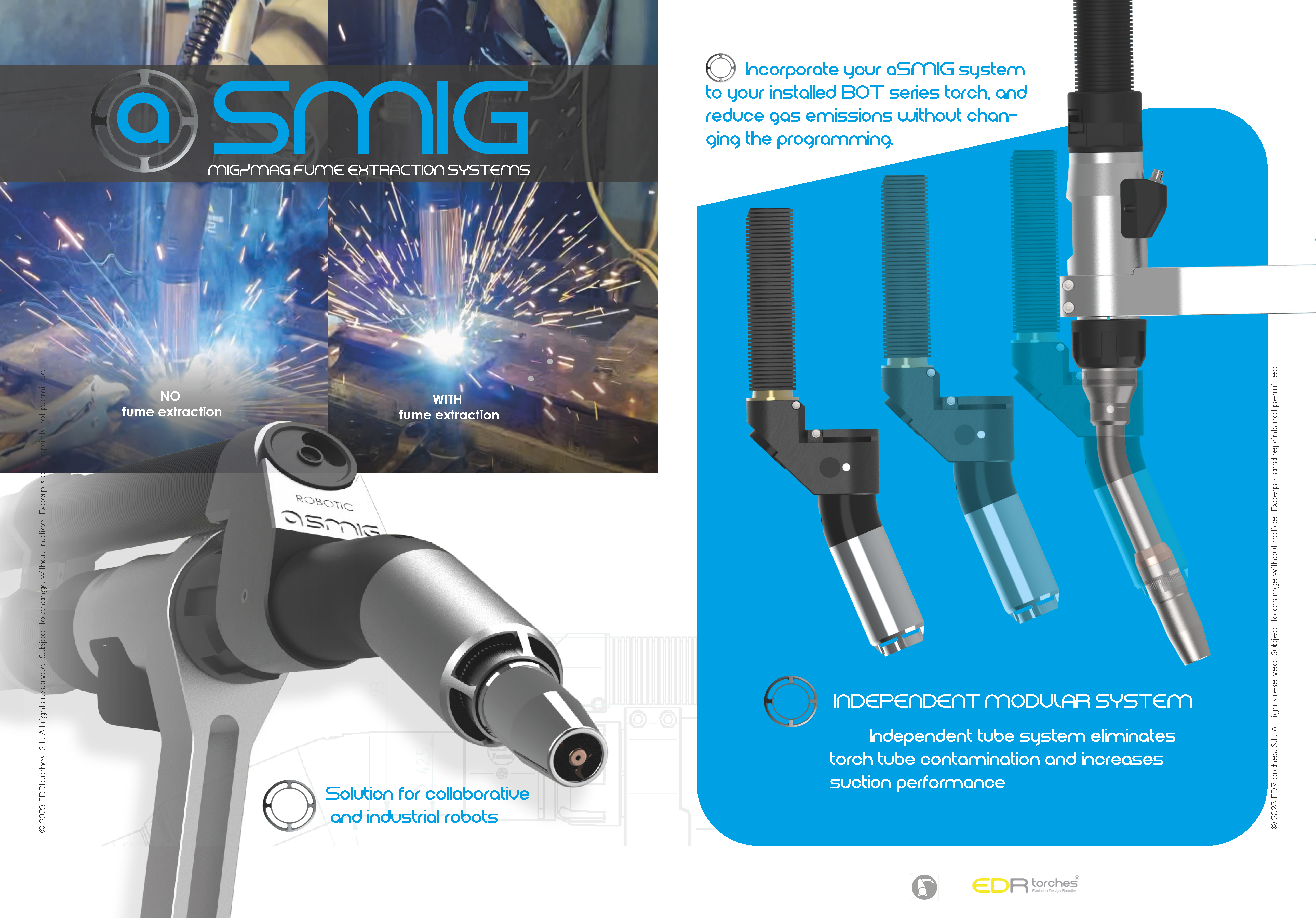 Nowadays we cannot ignore the fact that health in the working world is becoming more and more important, welding fumes are highly polluting and regulations on this subject are becoming more and more relevant.
The incorporation of direct suction systems in the torches brings many advantages, but also disadvantages especially in the world of manual welding where the weight and handling capacity is more relevant.
However in robotic welding where the weight of the torch is not relevant is where we think it can bring more advantages, also if the system is integrated into a collaborative robot where the space is open, the need is multiplied.
ASMIG is a modular fume extraction system that is incorporated into the torches of the BOT series of our brand in both industrial and collaborative robots. This modular system can be incorporated after the installation of the torch as another module, in this way it is possible to install it in torches that are already in operation without the need to reprogram the robot.
As it is a modular system of independent tubes, the subcion capacity is always constant and it does not damage the welding torch ducts, increasing its durability.